Award Winners
Honorable Mention
World in a jar
MIRO
Video URL:https://www.youtube.com/embed/7_7GX5Ih7q4
Manual URL: http://mobilehackerz.jp/contents/Hardware/WorldI
"World in a jar" is a gadget that can project the spherical image taken by RICOH THETA onto a jar of jam or a light bulb. RICOH THETA has made the spherical photo, which had been very special and alien to ordinary users, easily accessible. We can capture the spherical images of every day scenes at home as well as the special scenes of travels and events. RICOH THETA has made it possible to do so.
Then how do we enjoy the photos thus captured?
It is true that you can view the spherical photos easily using a PC or smartphone. But seeing "photos" is not done only on such devices in our daily lives. We place the photos on our desktop and keep them in albums. I thought we should be able to do similar things with spherical photos.
"World in a jar" prints the spherical photos into physical film frames. Small, thin, and we can write date, etc. manually on the edge. And we can view them in front of a light source with our own eyes and learn what the objects are in the pictures. A chip that has such spherical images burnt into it. You can arrange them in an album, and preserve them. Spherical photos that you can touch just as you can ordinary photos. Thirty years into the future, today's models of hard disks may not be readable on the brand new computers of then, but physical film would be readable.
And a projector to project the image on the chip to a jar of jam or a light bulb. We want to place spherical image photo on our desk top in a photo frame as we do with the ordinary photos. Although we need the electricity for the back lighting, as soon as the switch is turned on, the moment when the spherical photo was taken is re-lived.
A small world in a jar. Let's enjoy the small world as we do the ordinary photos in our daily lives.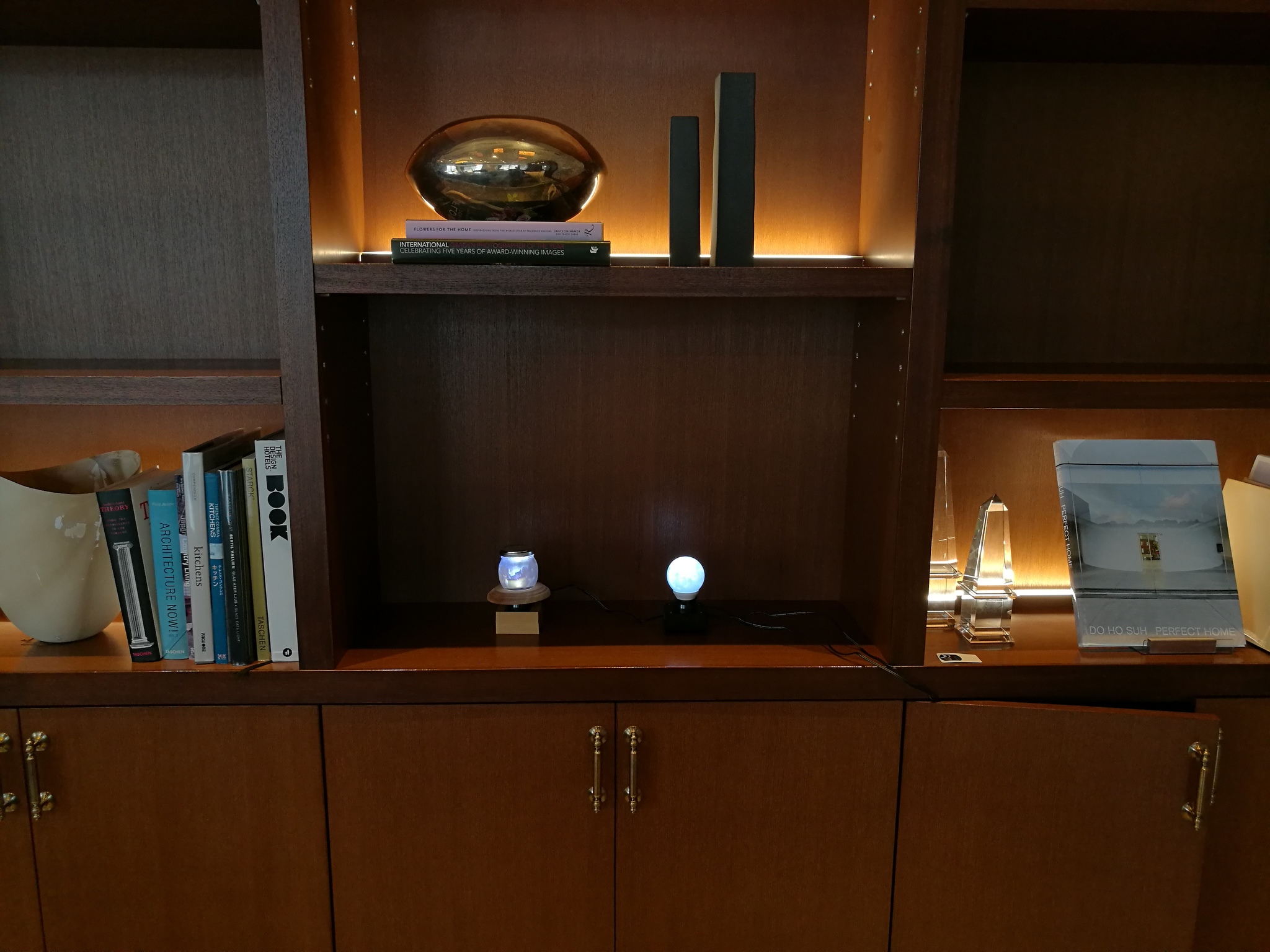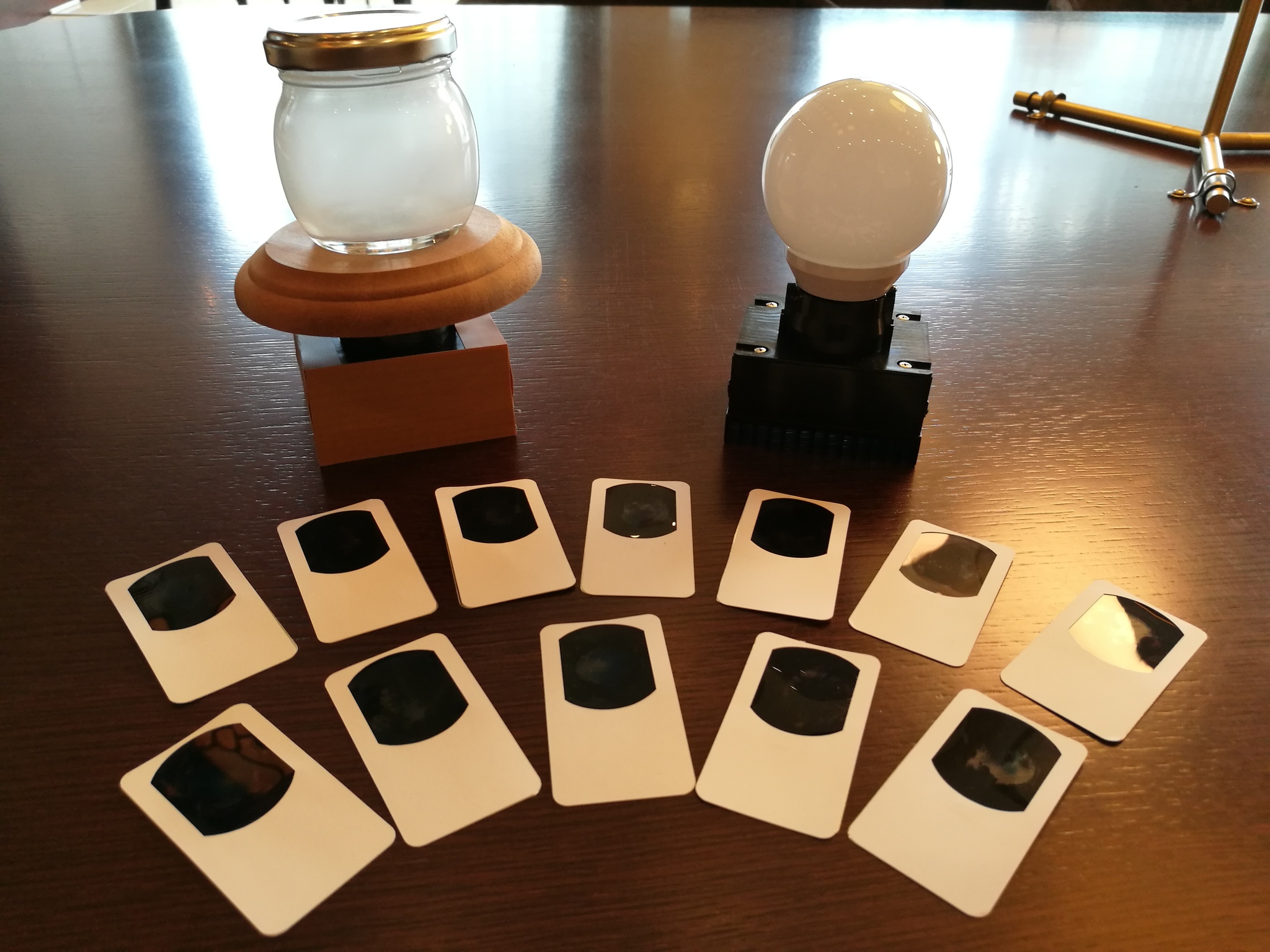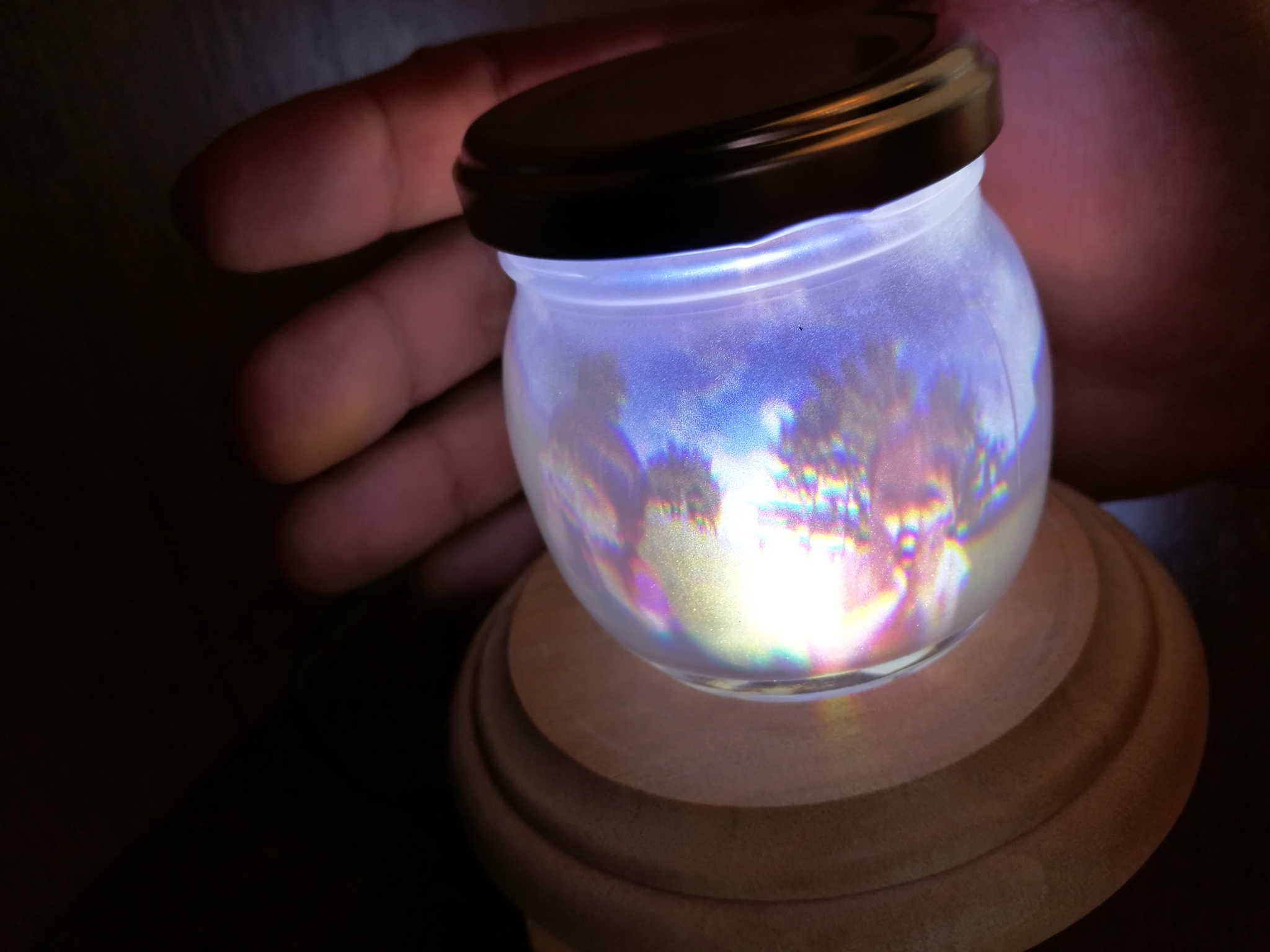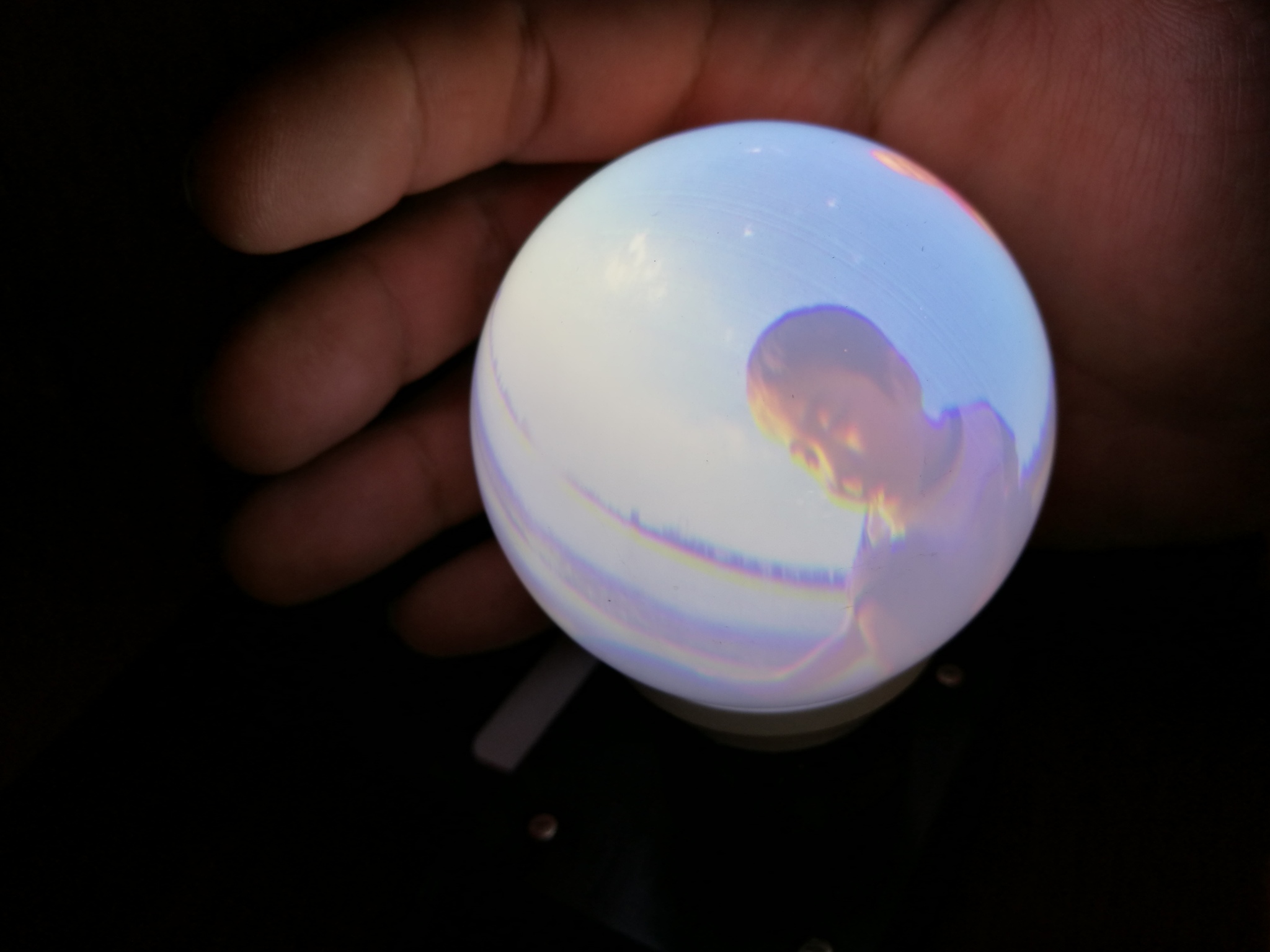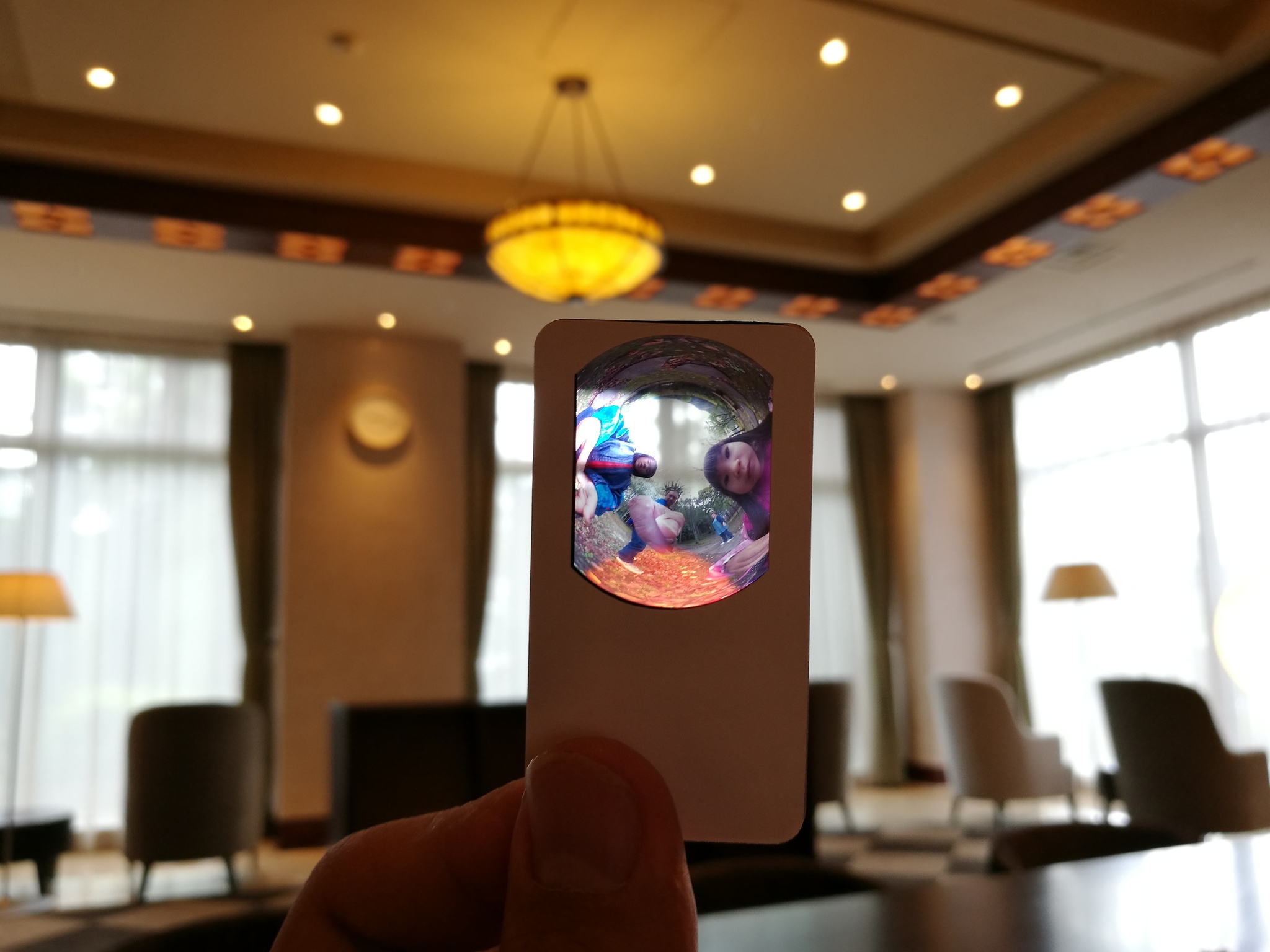 ---
The homely size of the jar that fits in one's palm appeals to the judges. Instead of making a large gadget to appeal the world of spherical photos, limiting the size to a small item, the jar of jam, turned out to be the good idea that has an appeal on its own.
Interview with the award winners
I made the gadget thinking about how to show my children their photos I took 30 years later, about which I always think. I sent an analog work that has nothing to do with the IoT, so I wondered if it'd be accepted (laughs). I'm very happy to receive a good recognition.